on the road again
Howdy folks,
Lots of you have emailed asking about getting a copy of YTMNDs to save after the site is gone. I just wanted to show you guys the cover of the DVD we're currently in the process of having pressed to address that question.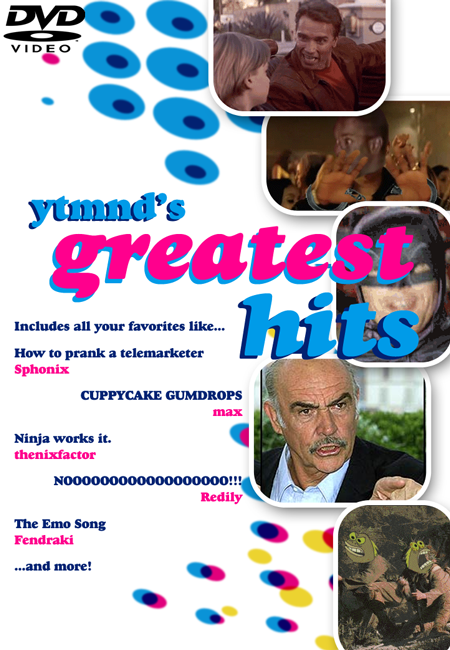 We'll be bringing the store back up in a couple days to accept orders! I've also spent some time tonight and moved the
wiki
to a working server.
---